EO XCentric: October 2-4, 2023
BIGGER • BOLDER
Disruptors + Doers | Motors + Motown | Industry + Artistry
EARVIN "MAGIC" JOHNSON
Entrepreneur, NBA Champion
Confirmed
CASSANDRA WORTHY
International Change Agent
Confirmed
BUD DENKER
President, Penske Corporation
Confirmed
ROBIN TERRY
Stories and Sounds of Motown
Motown Museum Chairwoman and CEO
Granddaughter of the "Mother of Motown" Esther Gordy

Confirmed
CHRIS ILITCH
Chris Ilitch, CEO, Ilitch Companies
Confirmed
MICHAEL ELIAS
Co-founder and CEO of Common Citizen
Confirmed
EMCEE ERIC THOMAS
Emcee and Detroit's Chief Storyteller
Confirmed
---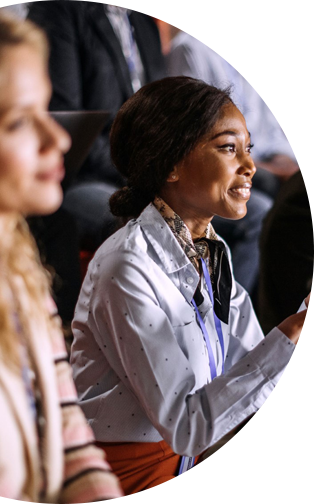 DETROIT
It's a city unlike any other on the planet.
A place of firsts and foremosts'.
An environment of dynamism and discovery.
A city where things get done.
We envision and build globally significant stuff.
We make things happen.
We're workhorses. Not unicorns.
WELCOME TO
EO XCENTRIC
DETROIT 2023
An authentic, carefully curated, and
immersive entrepreneurial journey
unlike any other you have ever experienced.
Get amped for a star-studded lineup
of disruptors, doers, entertainers, and bucket
list moments. Incredible keynotes.
Unforgettable breakouts. Off the hook social.
AND…
SURPRISES
that will literally make you
stop in your tracks.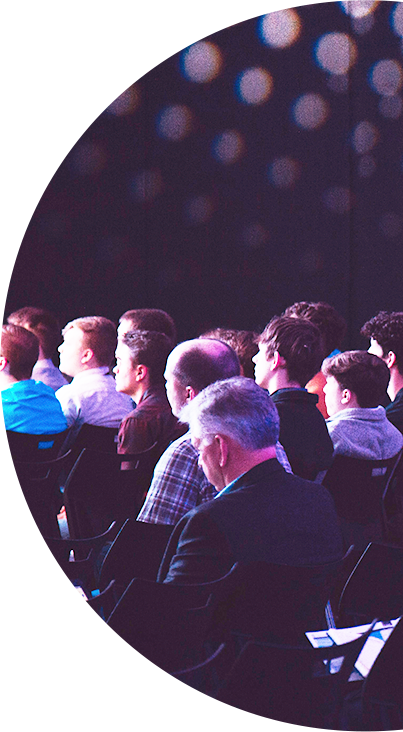 POP THE HOOD
& Explore EO XCentric 2023.
From steel and Stevie to start-ups and Stanley Cups, Detroit is the birthplace of the people, ideas and innovations that continue to change the world.
Gritty authenticity has long been this Detroit's calling card. A place where creativity and productivity are literally welded together. Where culture isn't a buzzword: it's life. It's a place where technology and finance make global headlines. And where a collision of culinary creativity, engineering innovation, inspired design, and genre-bending music and arts means every day is an opportunity to experience something incredible.
STAY TUNED
DETROIT'S HITS
Keep Coming.
Whether it's the roar of the engine or the roar of the crowd, Detroit is a place where everything is amplified. Spending time here will deliver a visceral jolt of creative and entrepreneurial energy and will get you asking: What if? And, why not?
From Aretha and Diana to Eminem and Jack White, the musical legacy of Detroit has influenced the world's sound for almost a century.
In a city that has been turning up the volume and opening ears and minds for generations, the arts continue to infuse bright new notes into a singular civic identity. From a dynamic riverfront and bordering Windsor Canada to evocative street art and murals to a brewery, distillery and food scene that has earned international attention, Detroit's cultural landscape continues to offer thrilling and distinctive experiences you simply won't find anywhere else.
STAY TUNED
OH MyEO EVENTS
Once in a Lifetime Events.
We are curating a list of My EO experiences that are firsts and only's. When we hosted our last regional event, we coordinated the opportunity for attendees to ride in US Airforce planes as it refueled A10 Thunderbolts (Warthogs) in flight. Others enjoyed the opportunity to join the DEA in an immersive experience reflecting the realities of being one of the most active international border states in the country.
Our team is hard at work curating once in a lifetime (OIL) opportunities for attendees wanting to supercharge their EO XCentric Detroit experience.
STAY TUNED
THE HOTEL
The fully restored Book-Cadillac
is a towering symbol of
Detroit's renaissance.
Designed by Louis Kamper in the 1920's, the 33-story building became the most extravagant hotel in the city and catered to Detroit's most affluent visitors. In 1939, the hotel became immortalized in baseball lore. It was on May 2 of the year that New York Yankee first baseman Lou Gehrig collapsed on the Book-Cadillac's grand staircase. Gehrig told his manager while sitting in one of the hotel's bars that he was taking himself out of the starting lineup against the Tigers, breaking his string of 2,130 consecutive games played. He would later be diagnosed with ALS, also known as Lou Gehrig's disease.
The hotel has also hosted such notable guests as the Beatles and Elvis Presley and Frank Sinatra and Sammy Davis Jr. (who, the story goes) met at the Book-Cadillac.) Presidents Franklin D. Roosevelt, John F. Kennedy, Harry S. Truman, Ronald Reagan and Herbert Hoover checked in over the years. Dr. Martin Luther King Jr. stayed at the hotel when he was in Detroit and visiting baseball teams often stayed there, so Babe Ruth, Ted Williams, Mickey Mantle and a host of other sluggers slept within this walls.
EO XCentric: October 2-4, 2023